Custom Embroidery Digitizing

Digitizing Impex is specialized in uber quality Embroidery Digitizing and vector conversion. We make every effort to ensure excellent quality in embroidery digitizing and vector conversion with absolute accuracy and perfection in each design send by you, keeping your final production in mind.
| | |
| --- | --- |
| Less Trims: | Very less trims in design only where necessary, connected from nearest point. |
| Less Color Change: | Conceptual digitizing to reduce color change and save time. |
| No Puckering: | Adequate stitch desnsity to avoid any kind of puckering in designs. |
| Crisp Output: | Best type of stitch-type selected for nice and professional output. |
| No Design-Out: | Carefull examination of every stitch to avoid design out issues. |
| Tested Design: | Designs are sewen & tested to ensure strict quality check. |
| Orignal Files: | Orignal and editable files of Pulse, Wings, Ethos etc. no converted files. |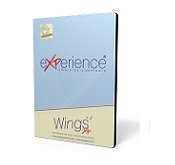 Vector Conversion

Need to get artwork vector conversion ? Digitizing Impex is one stop solution for all your vector Conversion need. Vector graphics are not based on pixels but on primitives such as points, lines, curves which are represented by mathematical expressions. Without a loss in quality vector graphics are easily scaleable and rotatable. We will convert your images such as JPEGS, Bitmaps, PNG, PDF and TIFF files, into Vector or Digitized formats ready for Screen Printing, Digital Printing, Vinyl plotting, vehicle wraps, cuttable vector art for signs, vector line art for engraving, web use, Embroidery, or any other sort of promotional or personal printing you can think of.